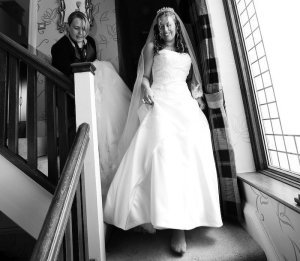 Posted 14/02/2018
Adam Sapic from the Wedding Insurance Group, in conjunction with professional wedding planner, Vanessa Harness from Rocks and Frocks Ltd, teamed up to discuss why hiring a wedding planner is so crucial for the majority of weddings. After...
READ FULL ARTICLE »
Posted 31/01/2018
Speciality Services covers a number of vendors who all contribute something extra to your wedding day. This month we shine the spotlight on three of our Professional Members who fall into this category - a Celebrant, a Jeweller and a Childcare service....
READ FULL ARTICLE »
Posted 07/12/2017
This month we are delighted to feature Stationery. The invitation is your guests' introduction to your wedding. It should set the style and tone of your wedding, and perhaps also co-ordinate with the colour scheme. Some couples opt...
READ FULL ARTICLE »