Posted 09/02/2016
When we formed The Network of Bridal Professionals in July 2013; we quickly realised by the response that this was something the UK wedding industry had been crying out for. Through the comments made at the FOCUS meeting we held that same September,...
READ FULL ARTICLE »
Posted 16/12/2015
Finally! After nearly two years of preparation, we launched membership in May of this year. We are thrilled at the uptake and pleased to see it will continue to grow, more than steadily, in 2016. The NAWP is about professionalism and integrity,...
READ FULL ARTICLE »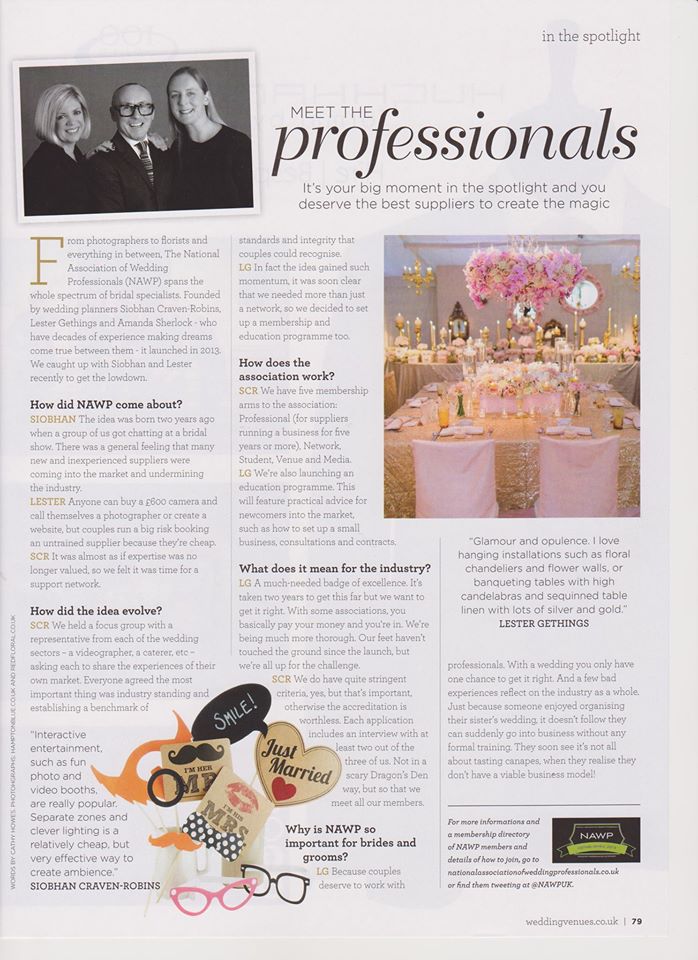 Posted 29/03/2015
Cathy Howes from Wedding Venues and Services magazine was quick to bag our first 'in print' interview. Thank you to Cathy and Abigael! The magazine is out now. Here's our interview....
READ FULL ARTICLE »